Become Thyrocare Franchisee
Get Associated With India's Largest Diagnostic Center Having 26+ Years Of Legacy
The Most Profitable Lab Franchisee Module
Support To Scale-up Your Business
Thyrocare TSP – Franchisee module is designed in such a way, that will give you high returns with minimum investment.  
Free Materials worth Rs. 25,000
Free Training worth Rs. 10,000
Get Thyrocare brand name & identity
Get 26+ Years Of Legacy & More
By Joining Thyrocare Franchisee, you will also get 26+ years of Legacy and reach to more than 10,000 pincodes across India
Get access to established brand like, FocusTB, Aarogyam, & SugarScan
Get easily recognised with the name Thyrocare Aarogyam Center
Lowest B2B price in the market with best margin
By becoming Thyrocare Franchisee Partner, you will be benefited with a combination of IT, Technology, Automation, Logistic and the brand name Thyrocare searched by Millions every month. 
Lowest B2B rate in the industry 
Accessible to 10,000+ Pincodes in India
We give Walk-in orders to you
Special offer only for your location
More…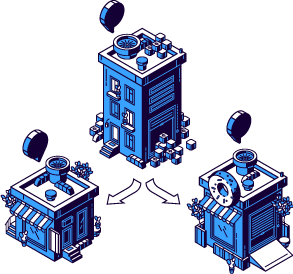 Get Instant Support To Market Your Business
The Only Franchisee Module To Grow Your Dream Healthcare Business
Frequently Asked Questions