Install Kiosk (Health Booth) Of Good Health
The only booth designed to provide easy access for health checkup anywhere you need
Is Your Locality In Need Of Regular COVID Testing?
Setup a COVID Test Facility Without Much Of A Hassle
COVID KIOSK Setup For Public
Get a COVID Setup done at your location if you are in need of regular testing. The only affordable COVID testing you can get. A step towards keeping your location. ALWAYS AS A GREEN  ZONE. 
No Setup & Manpower Cost 
Expert support (Trained  Technician for collection)
Report within 24 to 48 hours
COVID KIOSK Setup For Corporate
If you are in need for regular checkup of COVID for your Employees, get the KIOSK facility available at your premises and ensure COVID FREE SAFE WORKPLACE  
Special Offer For Corporate
COVID Antibody & Other Blood Test Also Available 
Special Home Collection Offer For Friends & Family Of Your Employees
Making COVID Test Affordable & Accessible
For those in need of COVID test on regular basis. But, finding it difficult to get an affordable partner? Then Join Thyrocare and get the COVID KIOSK setup done at your location/premises at affordable price.  
Less space required
Safe & Secure method used for COVID collection
Technician available for 6 hours a day
Rapid Antigen testing available for instant results
Co-branding accepted, subject to T&C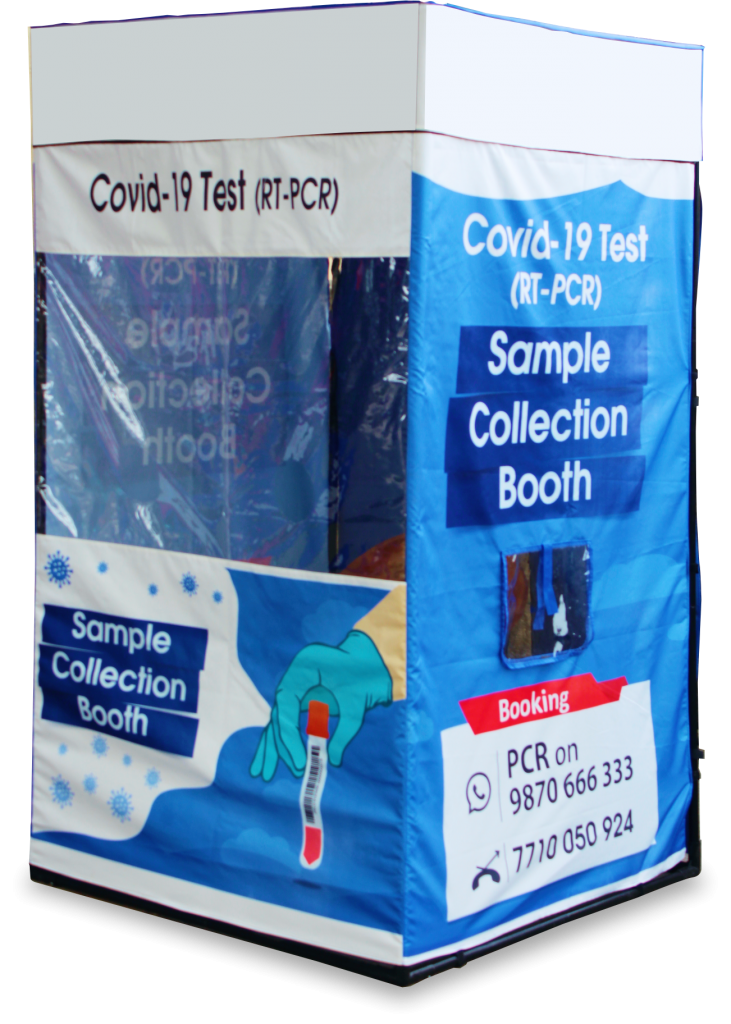 Affordable, Secure, Quick & Safe COVID Collection Environment
In a mission to make Inida COVID Free
Frequently Asked Questions